Rebundle helps you launch customizable bundles in under a week.
We do the heavy lifting to deliver a signup flow and customer portal experience that feels in brand with your site. No coding needed on your end.
Rebundle is currently under private Beta, please request access at hello@rebundleapp.com
Once you receive the confirmation that the app was installed, follow these steps:
1. Create the bundle product in your store
This is the product customers will be buying. The price should be the total of the bundle
Add multiple variants for different bundle options and price them accordingly.
Set the product template to "Rebundle"
If offering subscriptions, add the product to ReCharge and set up the desired subscription rules.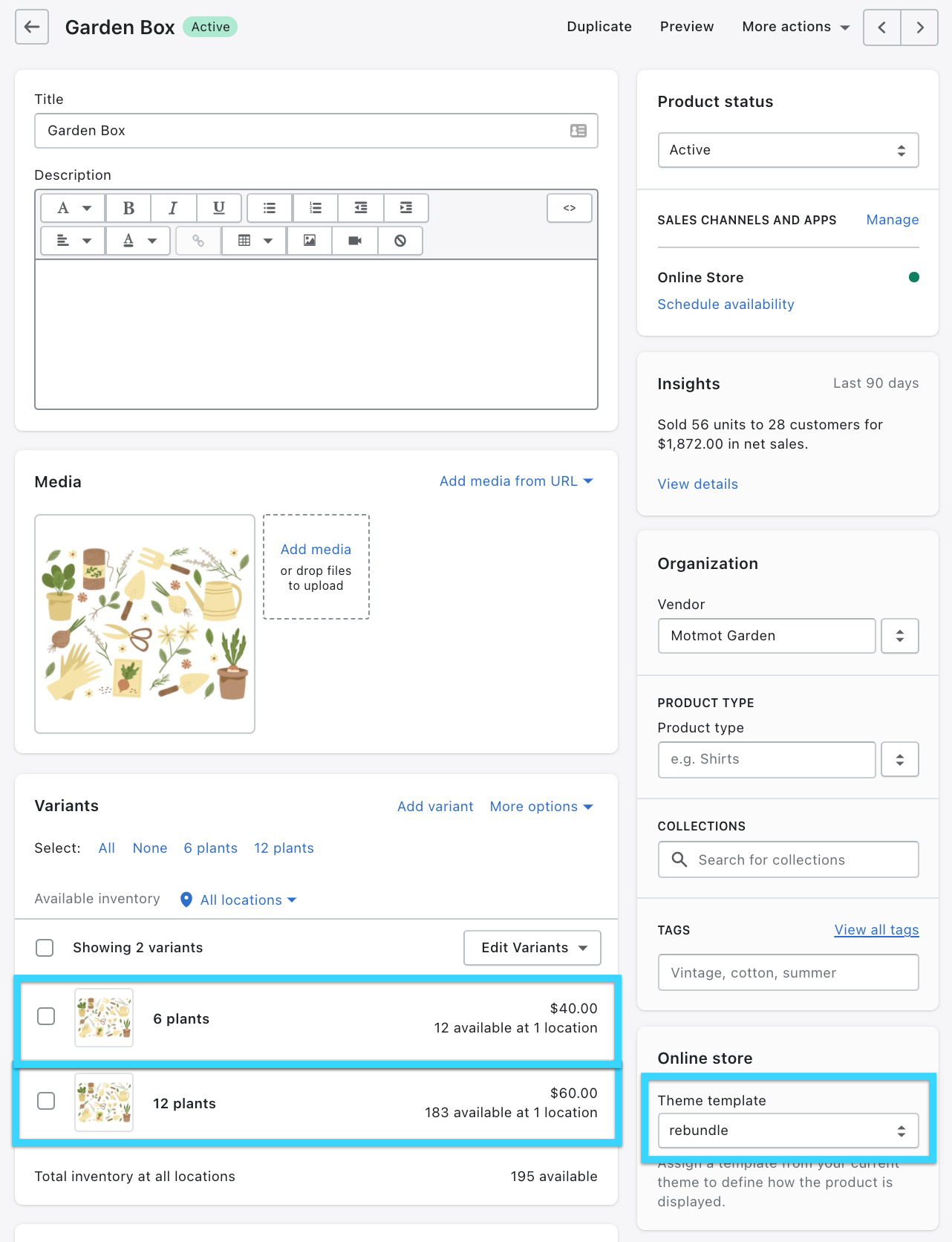 2. Create a collection with the bundle contents
Create a Shopify collection with all products customers can add to their bundle. Note that the individual price of these content products will be ignored on the order.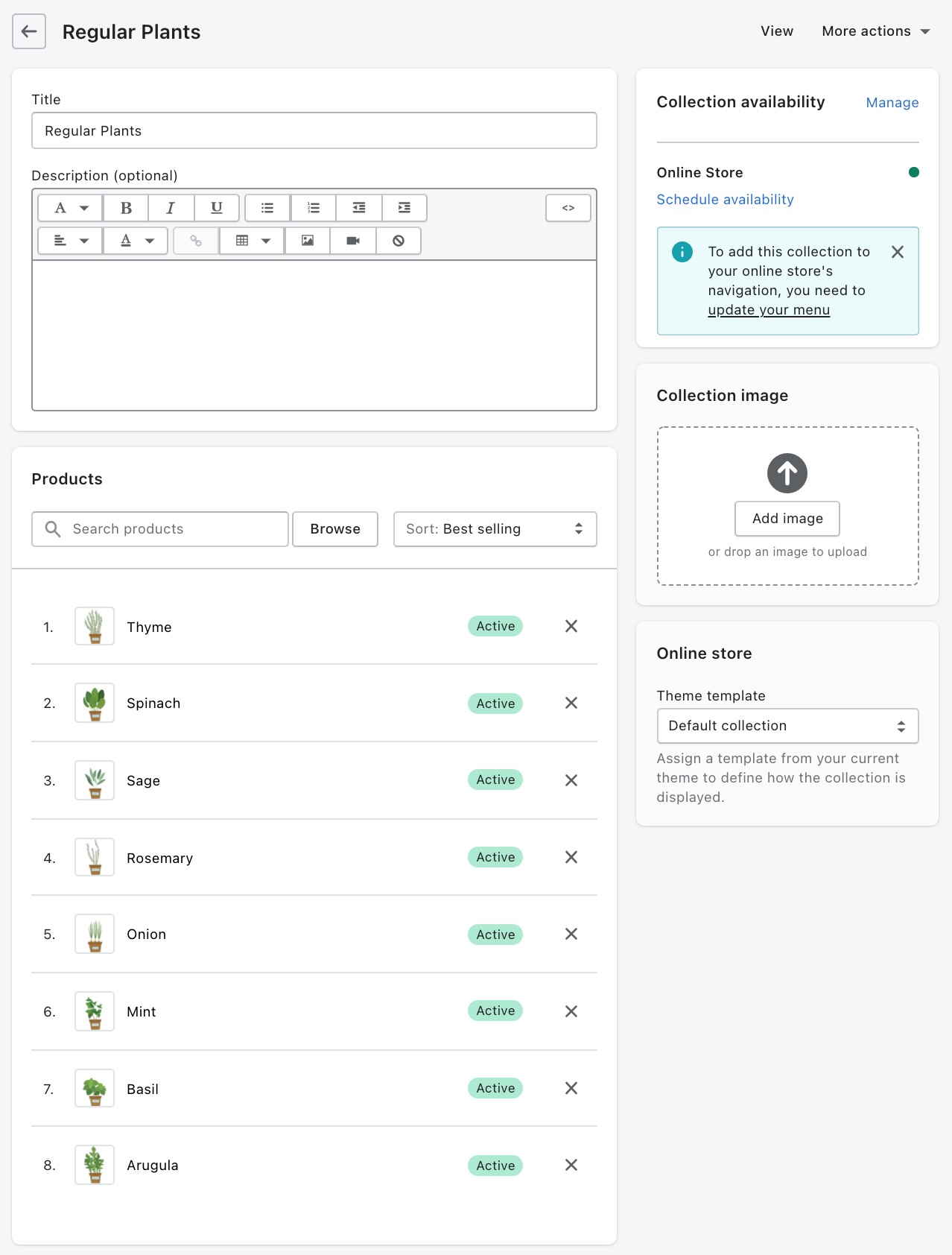 3. Add the product to the app and set the rules
Items Count
How many items make up the bundle?
Collections
Select the contents collection (the one created on step 2)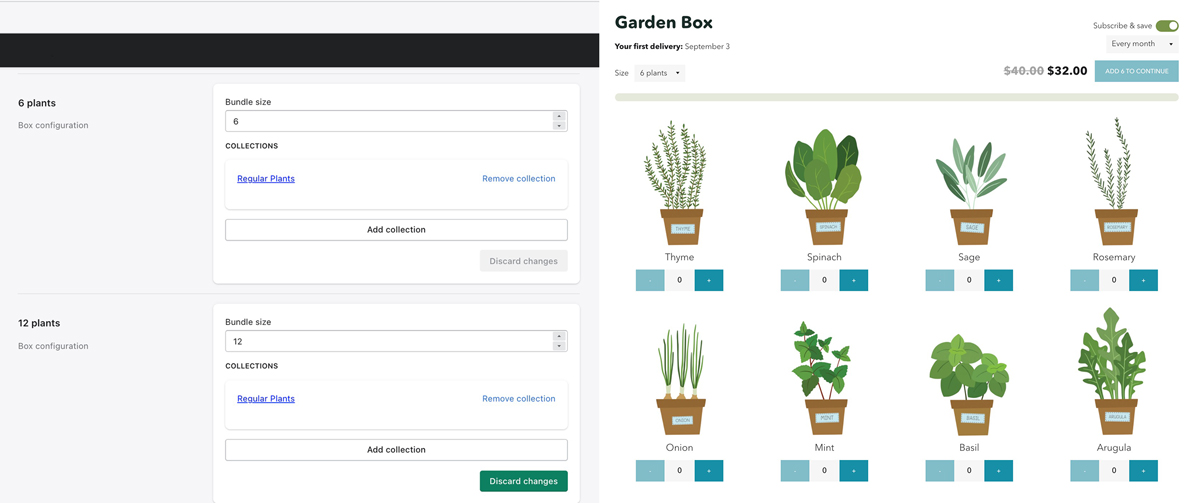 Advanced Settings
Max per item
Limits the number of items a customer can choose from a single item in the bundle
Multiple Collections
Lets you have multiple collections per bundle and set specific rules for each.
Order Cycle
Lets you define specific days of the week/month when order related events are happening. I.e menu of the week gets published on Tuesday, customers can customize their box contents from Tuesday to Friday, orders are processed on Friday and delivered on Monday.
Delivery window: How many days before the order is processed can customers update their bundle contents?

Charge Day: What day of the week/month is the customer charged?

Delivery Day: What day of the week/month does the customer get their order delivered?

Delivery Day Cut-off: What is the limit for a customer to place their order to get it delivered on a particula day? For example, 48 hours before Friday to get a Monday delivery.